We can talk all day long about the benefits of getting your paint booth powder coated white. We actually have a great blog on all the benefits. What better way than to show you how we powder coat your booth, from beginning to shipping … in photos.
STEP ONE:
The paint booth panels are off of the production line and ready to be sent to the Powder Coating area. Once in the powder coating area, the panels are hung up and prepped for coating. This means cleaning the metal really well to get the best adherence of powder.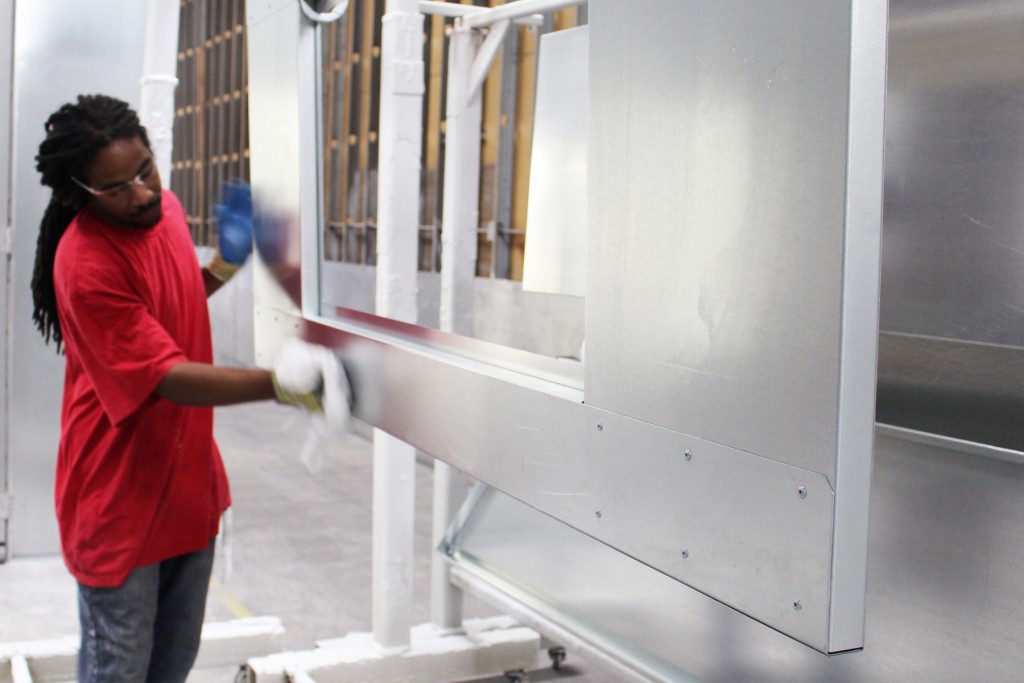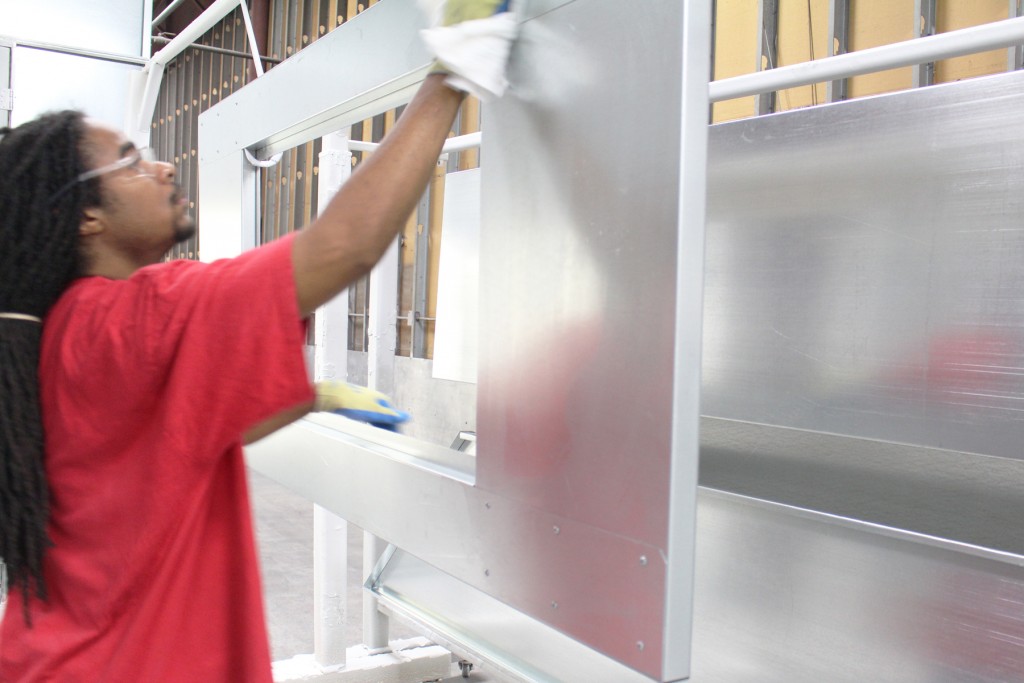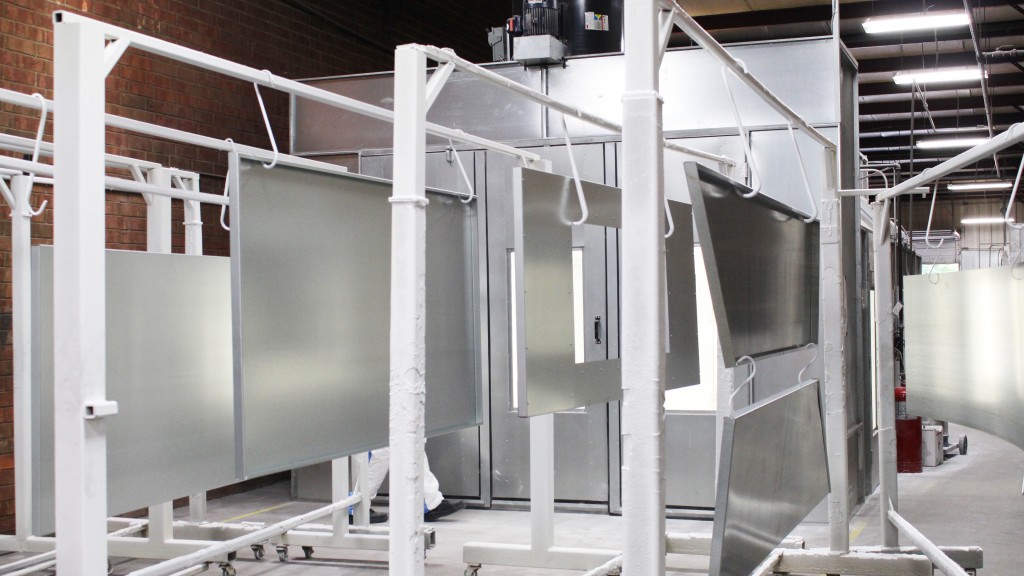 STEP TWO:
Our powder coating painter, Dennis, suits up. It's important to wear protective gear when spraying, both for your clothes, skin and face. It's also important to have a mask to protect your breathing.
STEP THREE:
Powder's ready for Blasting!
STEP FOUR:
Dennis does his 'thang, properly coating the panels, and all the nooks and crannies….. one of the best things about powder is that is goes on evenly and leaves no drips or seams.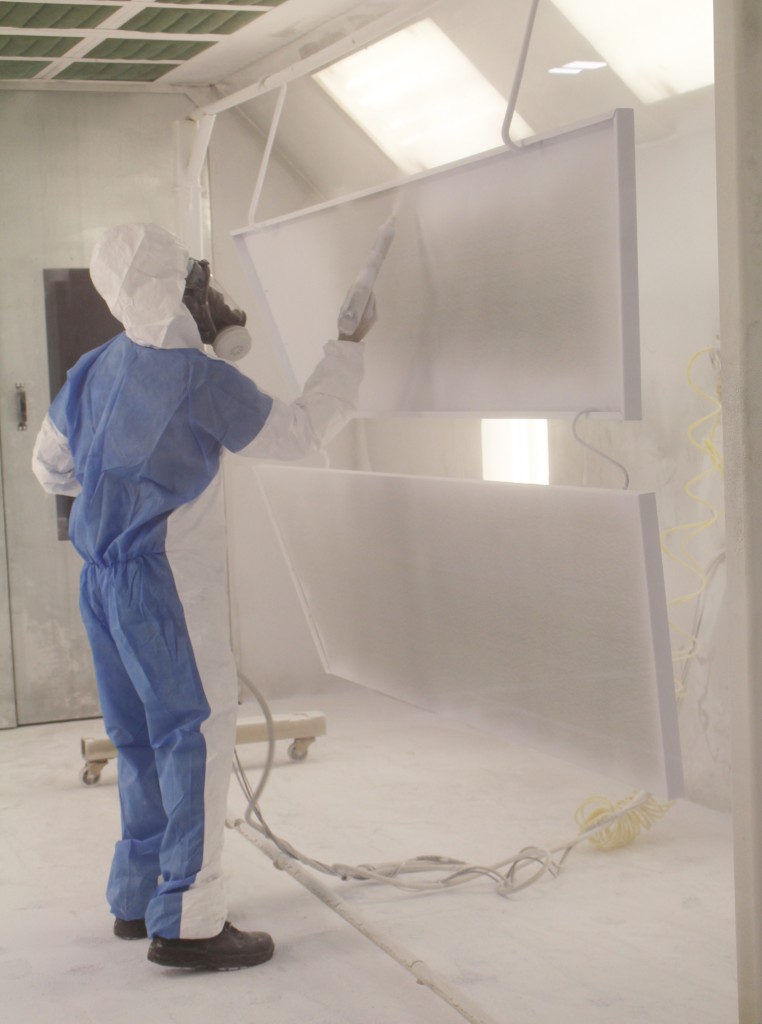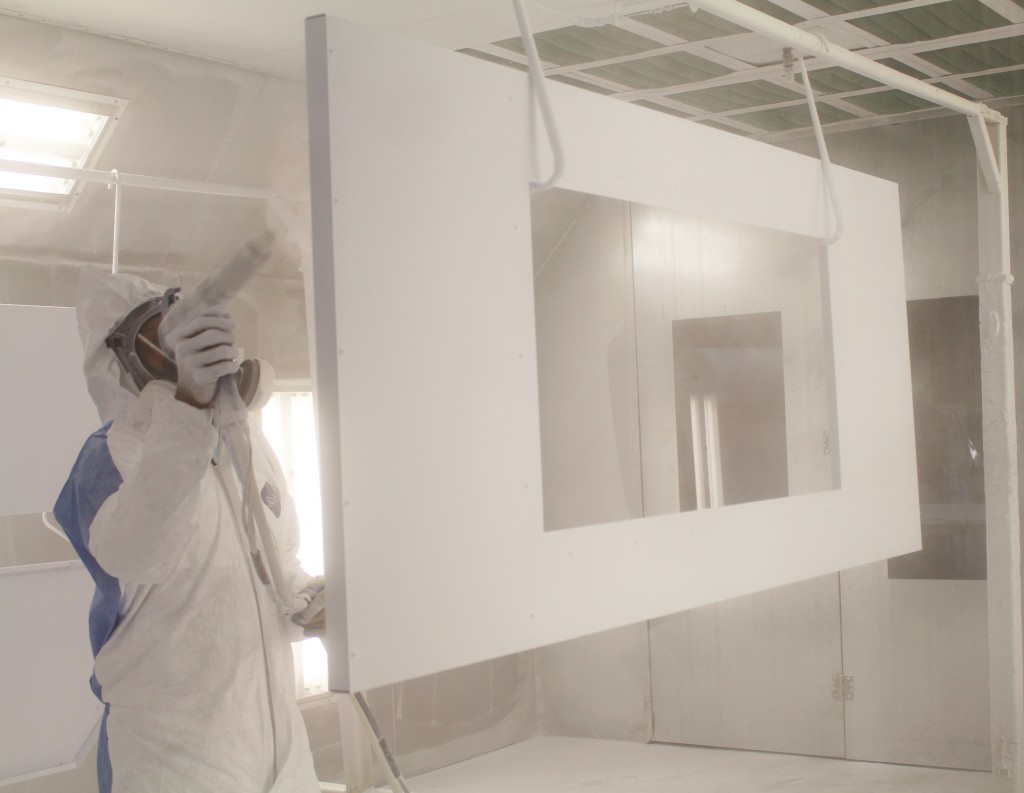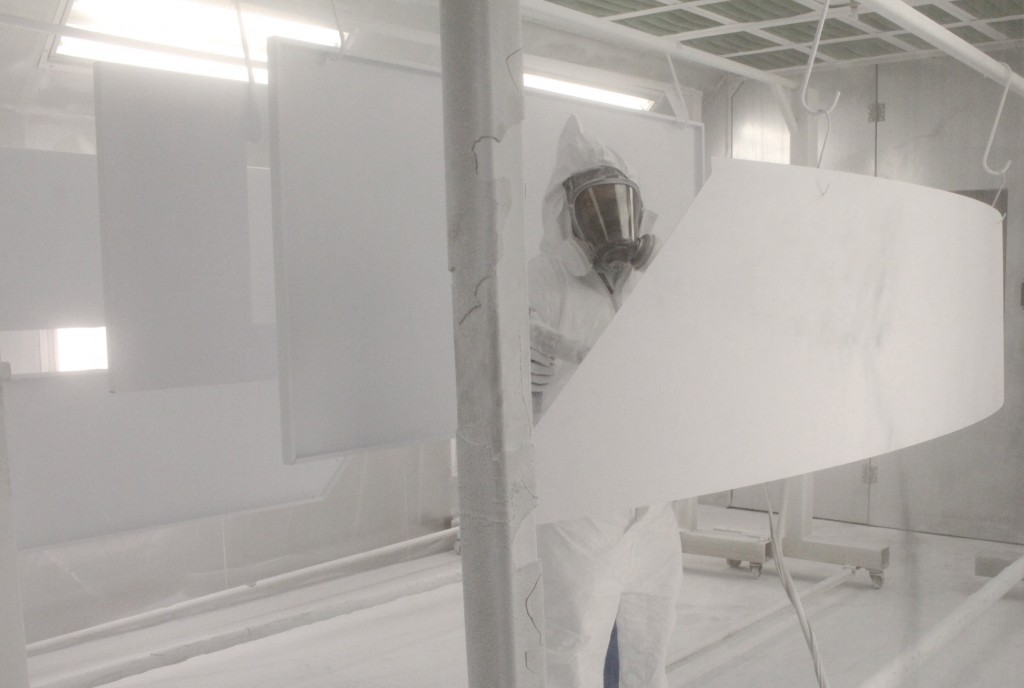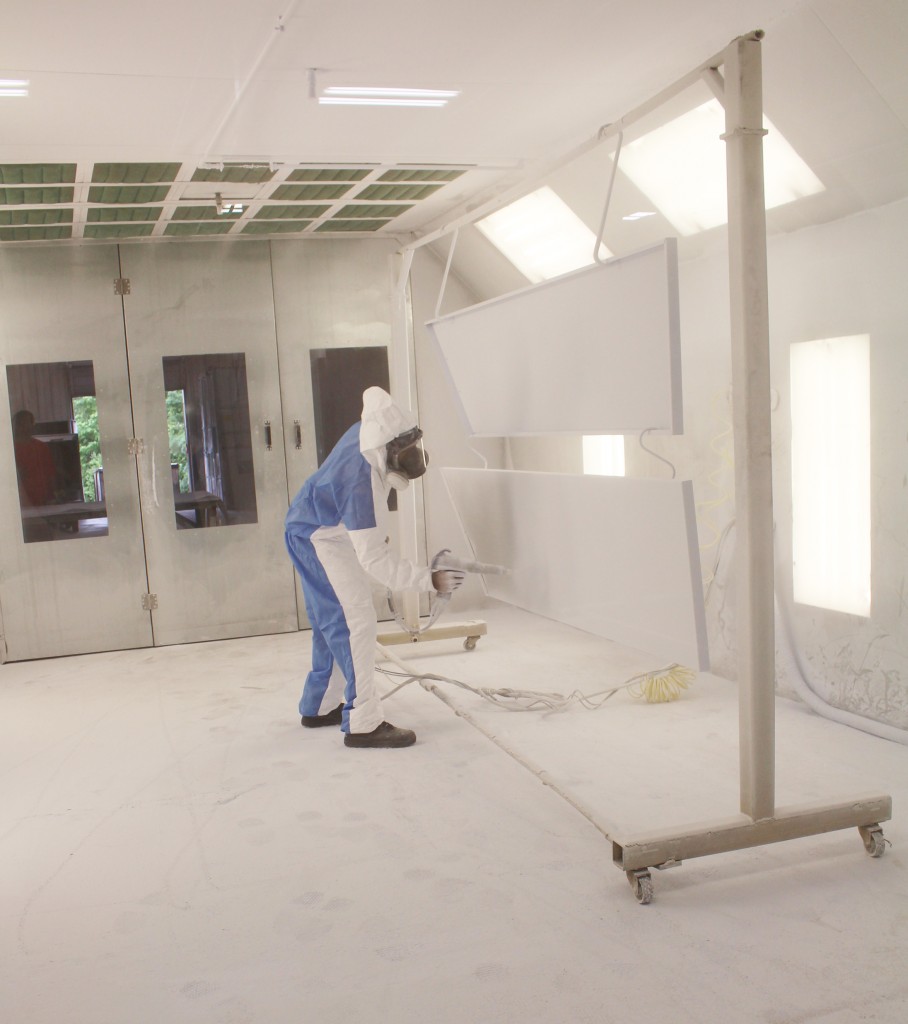 Actually, Dennis has quite a rhythm to how he sprays…….
STEP FIVE:
Once the panels are sprayed. they can be moved to the ovens to bake at 375+ degrees for 20 minutes. (Just like cookies).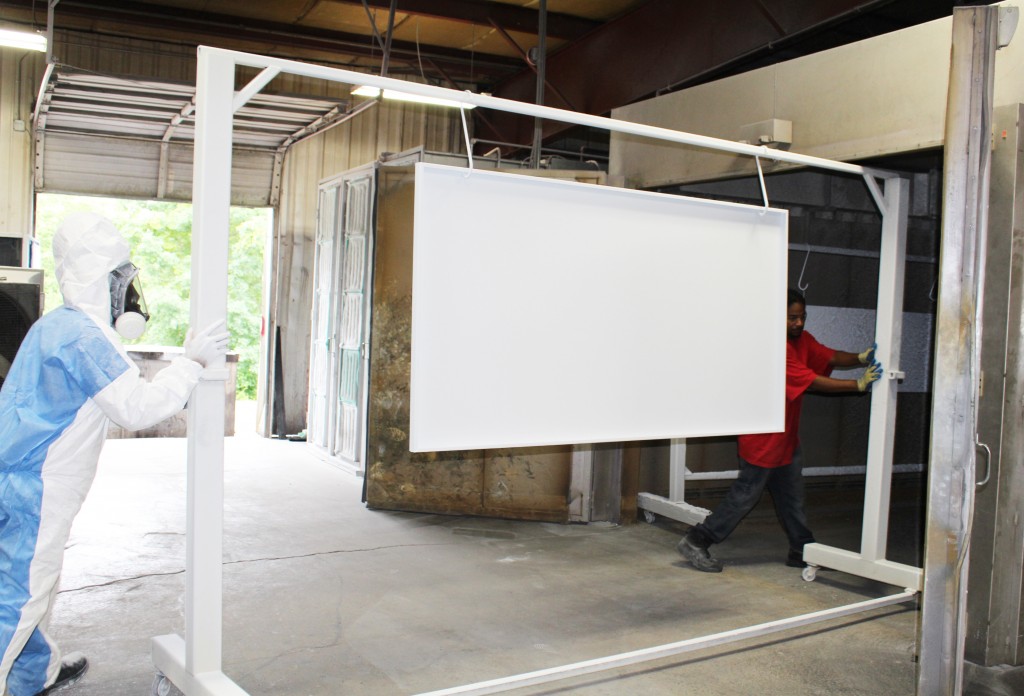 We set the temperature and time…
When the buzz happens, the panels are done. They are super hot, so protective gloves are crucial.
Look at how beautiful the panels are as they dry. So shiny! Imagine how nice the finished spray booth is going to look.
STEP SIX:
When the panels are cool, we check them for a quality finish.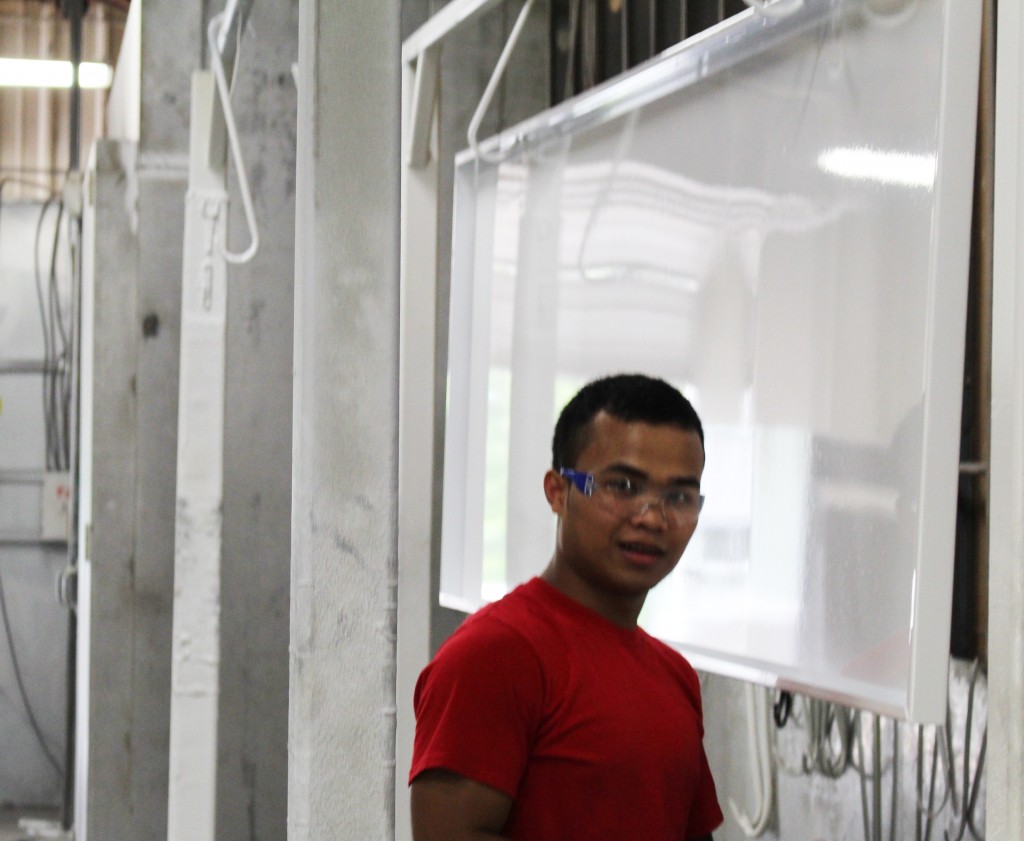 STEP SEVEN:
We then wrap each panel in foam to protect the beautiful finish in shipping.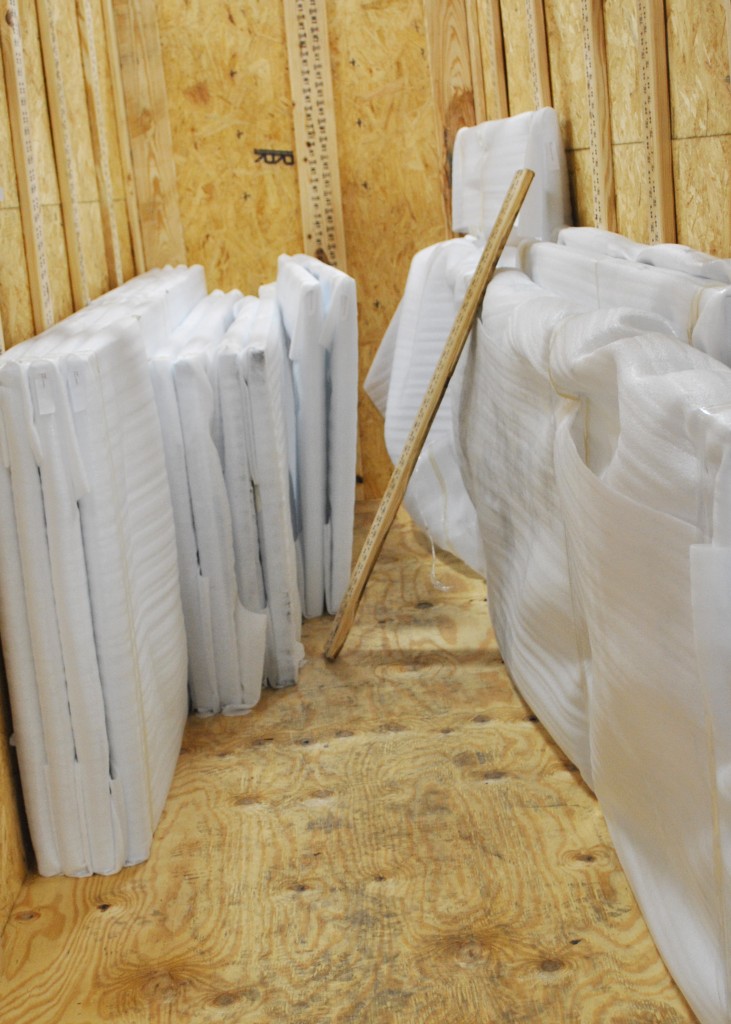 And that's how your spray booth gets it powder coated finish to enjoy for many years to come! Isn't she a beauty? Call us today to get your powder coated booth!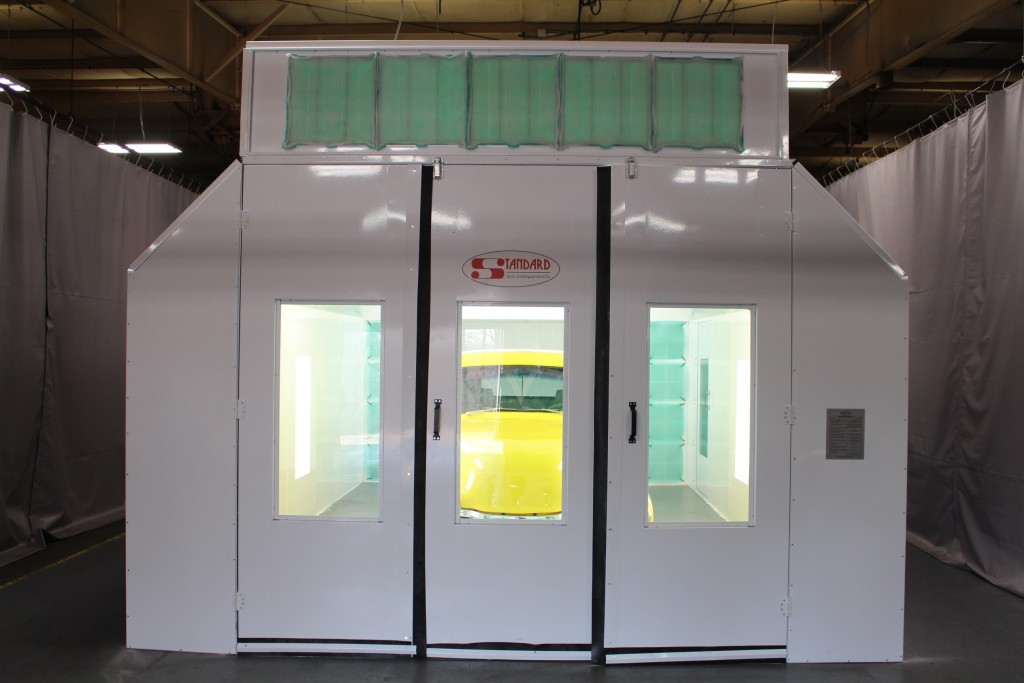 Save