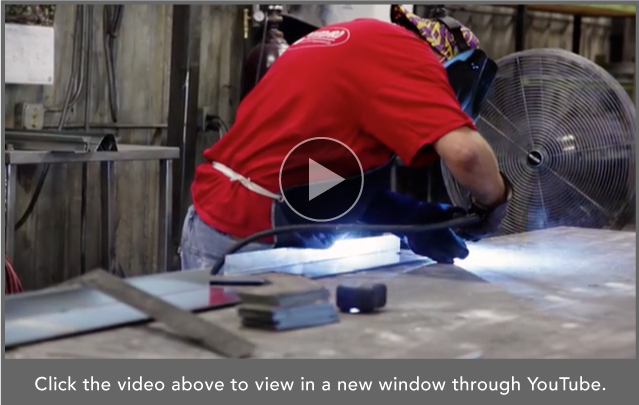 Paint-booths.com is operated by Standard Tools and Equipment Co. Established in 1979 to service the auto body and collision repair industry. Standard Tools and Equipment Co. goes to market as Tools USA to sell hundreds of products through their mail-order catalog and their various web sites. We sell direct to automotive body shops, automobile repair and restoration shops, institutional (government, education) and industrial markets. We have provided unsurpassed service and value-priced quality products for over 30 years.

In 1997, we began manufacturing paint booths because of a significant need for affordable quality paint booths that were made in the USA and available quickly. We provide paint booths to numerous industries for all kinds of painting needs. All of our paint booths comply with all OSHA and NFPA 33 guidelines and many can be ETL certified.

One of the first online sellers of paint booths, Tools USA opened their e-commerce site in 1999. Recognized by Google Inc. (1,000,000 Leads Generated), and Internet Retailer (America's Top 500 Largest Retail Web Sites), we have a history as a successful online retailer.

"We started selling to Body Shops and in the early 80's, the company developed the very first national catalog for the body shop professional," says Michael Kestler, President of Standard Tools and Equipment Co.

"Our many years of experience in the collision repair industry helped us to develop the superior paint booth products that we offer today. The value, quality and efficiency of our paint booths have been major factors in our expansion into other industries and our overall success."

With over half of our paint booths being sold outside of the body shop industry, Standard Tools has supplied paint booths to such industries as NASCAR teams, woodworking shops, military, schools, government and many varied manufacturing industries.

Our corporate office and 70,000 sq. ft. plant is located in Greensboro, North Carolina. This is where we manufacture paint booths and warehouse the frame machines and tools that we distribute. We welcome visitors during normal business hours.

Our in-house sales and customer service team have many years of experience and vast product knowledge. We're ready to answer any questions you might have, as well as provide after-sales support for warranty claims, repairs or parts/service. CLICK HERE to see how our booths are designed, manufactured and Shipped in just 7-10 Days.

---
Read Our Blog
Office Hours:
8:00 AM until 5:00 PM EST Monday through Friday

---
Phone Hours:
8:00 AM until 5:30 PM EST Monday through Friday
USA Phone: 888.312.7488

---
Didn't find what you were looking for? Check out these popular links:
Click here to Request a Certificate of Insurance