"You can have any color you want, as long as it's black." – Henry Ford
WARNING:  Your paint booth may not be as safe as you think!
Have you ever wondered how they painted cars way back when? or if they painted cars? All cars seemed to be black, and I guess I never thought much about when people started painting their cars in body shops. So, I started my online quest to find something from the past in the car painting industry.  I found this old photo at www.shorpy.com and I think it's super cool.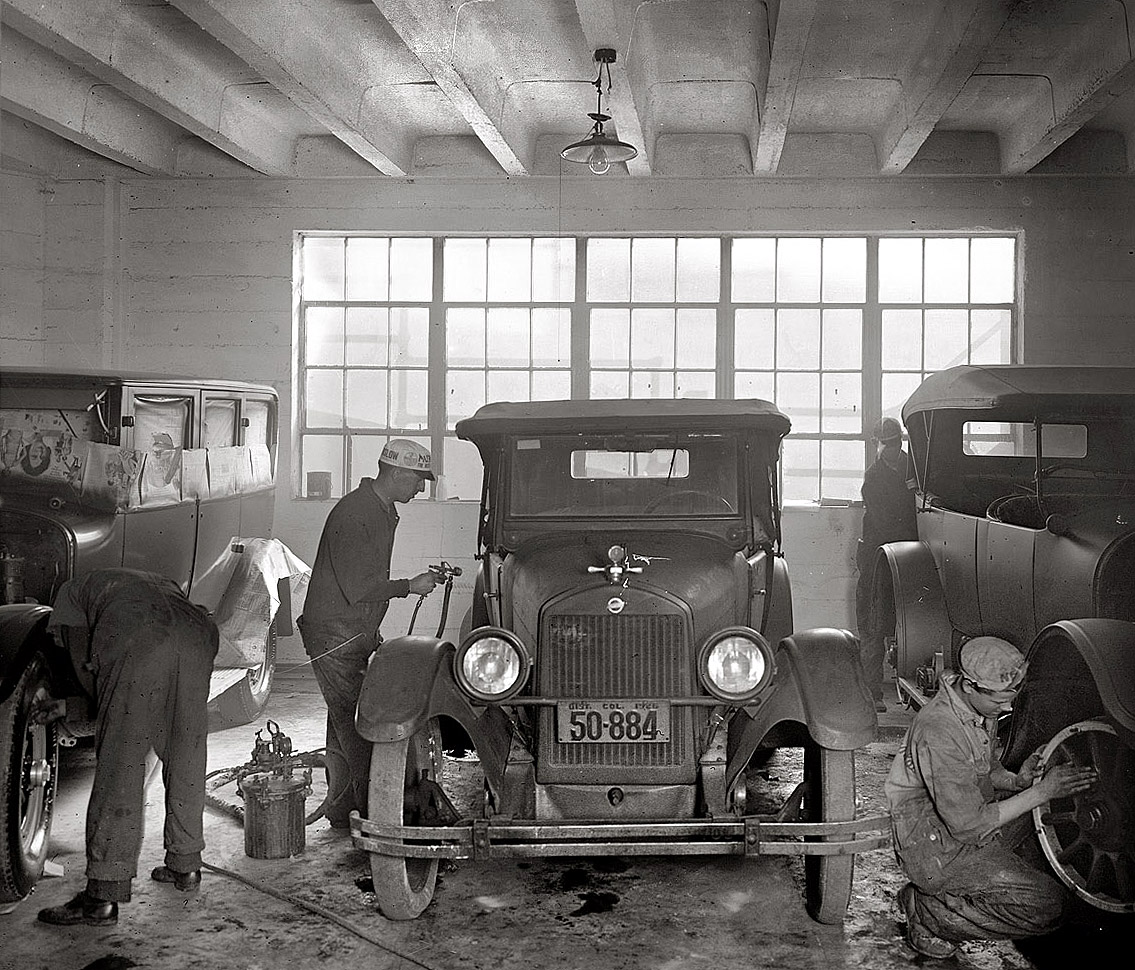 I love the cool old newspaper on the car's windshield, a very economical way to paint! I couldn't help but notice all the safety issues, or lack there of! No one is wearing a mask, the light hanging from the ceiling has a loose wire, there isn't any ventilation and that huge oil puddle on the floor! Oh my! Back then there wasn't an OSHA checking in on them or regulations to keep workers safe. If you didn't want to die from paint fumes, you didn't paint…
Do any of these practices sound familiar? There are still guys out there using Homemade Paint Booths and using their garage. Thank goodness that we have better, smarter and safer ways to paint today! Ask us how you can paint in one of our paint booths in just 7-10 days!