So, you have a heated booth, had it for years. Does it still work? If it does, is it working like it should? Maybe it's time to look at a new heater and take advantage of the latest technology that will not only save you time, but money as well. (Have no idea what I am talking about? Read our post here about what makeup air is).
A heater that was manufactured ten years ago will not have the same technology or controls as a new unit because there have been many advances in the last decade. (Imagine using a cell phone from 10 years ago to do what you needed today…).
Can you control the temperature? New units have digital temperature read outs for the desired and measured temperatures. This is important information that can save you money. If the outside temperature is 75 degrees, then the burner may not be required. Without the temperature reading, your painter may be turning on the heat out of habit not necessity.
Does your unit have a cure mode? If so, is the airflow reduced during the cure cycle or are you helping to heat your town and fund the gas company? New units will reduce airflow by as much as 50% to increase burner efficiency and keep the heat in the booth longer to provide more even heat flow around the product.
Timers. New units will also have timers in the cure mode so the flash, cure, and cool down are controlled automatically, and at the end of the cure process, the booth and heater shut off automatically. This alone will save a shop 10% in fuel costs.
How are your burners? If the heater you have has a cast iron burner, chances are that the orifices are partially rusted, preventing your burner from operating to its maximum efficiency. Some burners may be closed by as much as 50%. If your booth takes a long time to heat or does not reach temperature on very cold days, this may be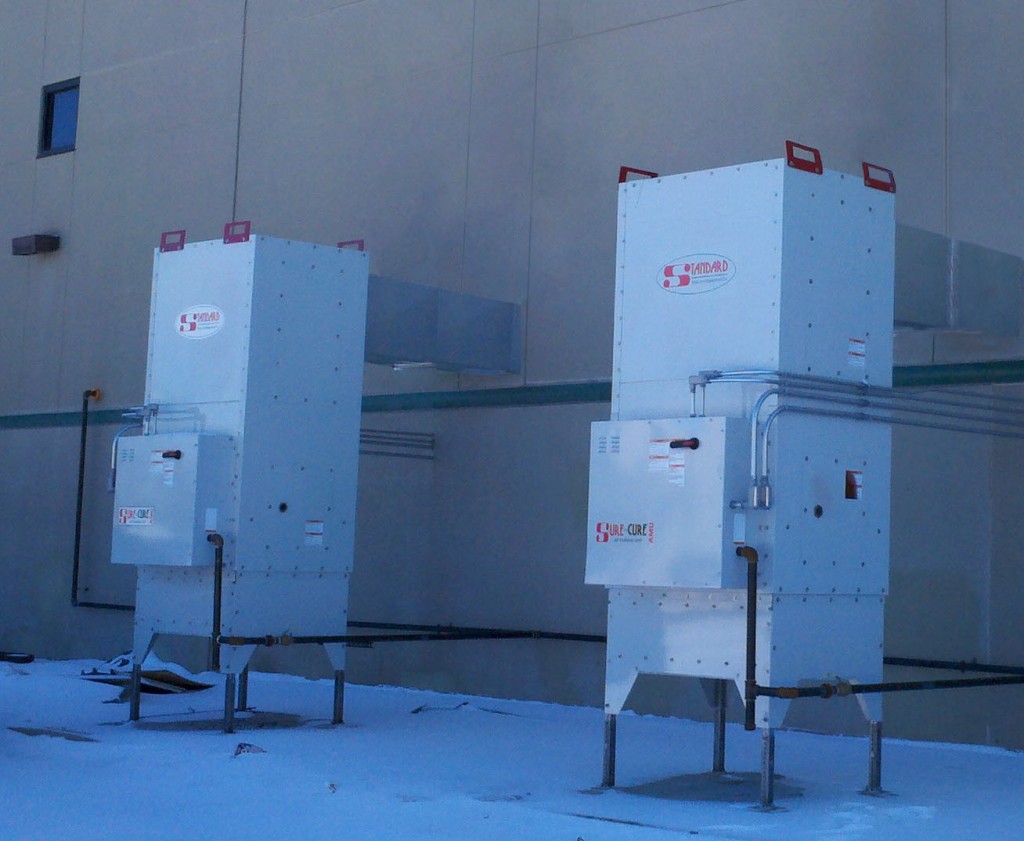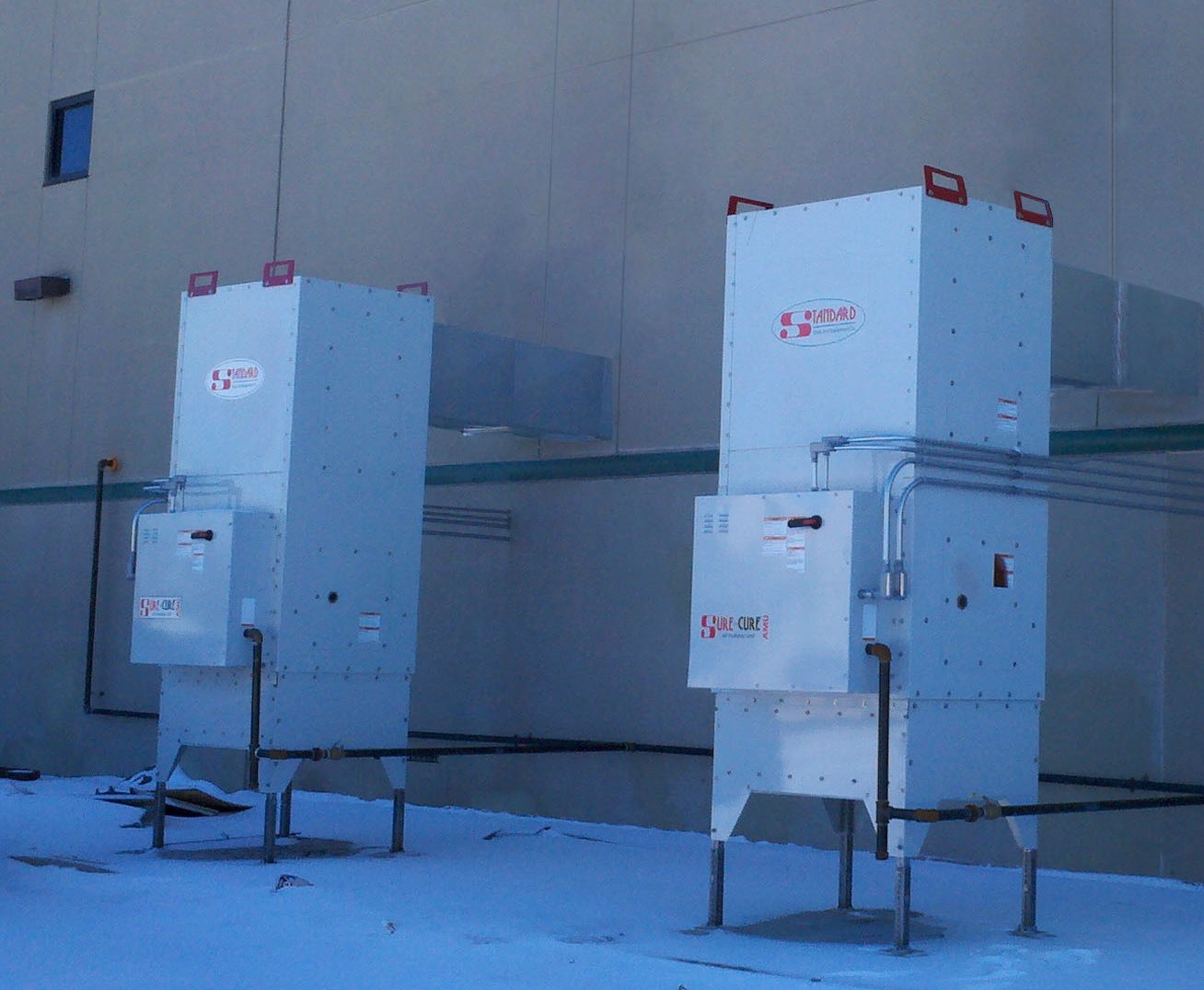 the problem. Most new burners, including ours, have aluminum burners that will not rust over time.
Do you know your booth pressure? Do you have control over the exhaust fan motor, or does it run full speed all the time? New heaters are designed with variable frequency drives that lets you control the speed of the exhaust fan with the turn of a knob and a pressure gauge will display the actual pressure in the booth. This system translates into longer run times between filter changes and more control over the booth pressure.
If you have an older booth and you want to update your heater, or add a heater to a currently un-heated booth… give us a call and we will walk you through up-fitting your booth with the Sure-Cure Air Makeup Unit (the newest AMU to hit the market. Manufactured by a leading paint booth manufacturer.) Our Sure-Cure AMU has a ton of safety features as well as all the latest technology to provide you with an efficient heated booth. Let our design team get to work for you.