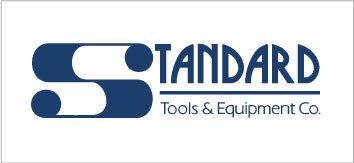 Standard Tools and Equipment Co., operating as Tools USA and Eagle Equipment, is a trusted leader in the automotive aftermarket industry. Through their mail-order catalog and Web sites, they market hundreds of their manufactured products including frame machines, pulling posts and clamps, paint booths, truck paint booths and powder coating equipment.  Eagle Equipment is an internationally known supplier of automotive lifts and wheel service equipment.
The company has been recognized as one of Google's "One Million Visitors" Web site as well as one of the Top 500 Online Retailers by Internet Retailer Magazine.
Tool USA (founded in 1979): Manufacturer of Frame Machines, Pulling Posts and Clamps, Paint Booths, Truck Paint Booths, and Powder Coating Equipment. Distributor of Paint Body Equipment Tools & Supplies and Automotive Lifts.
Eagle Equipment Co. (founded in 1954): Automotive shop equipment and automotive car lifts including two post car lifts, four post car lifts, alignment lifts, scissor lifts, low rise and mid lifts, and motorcycle lifts. We also sell wheel service equipment.
We have a full in-house customer service team and sales force with over 50 years of collective experience in the industry to assist our customers. They can be reached at 1-800-451-2425.